A boy learns from his dog that friendship is based on mutual understanding and trust.
About the Book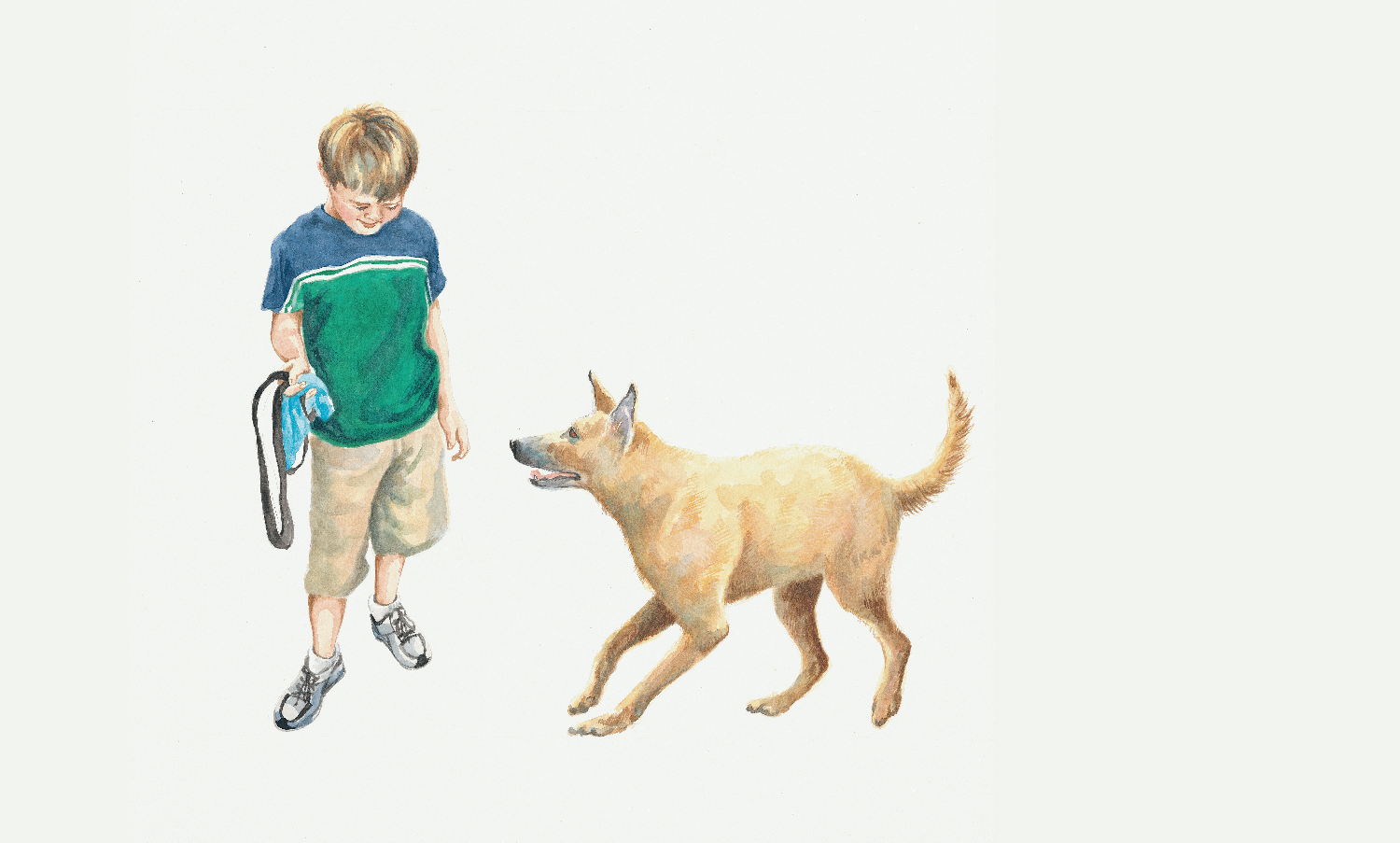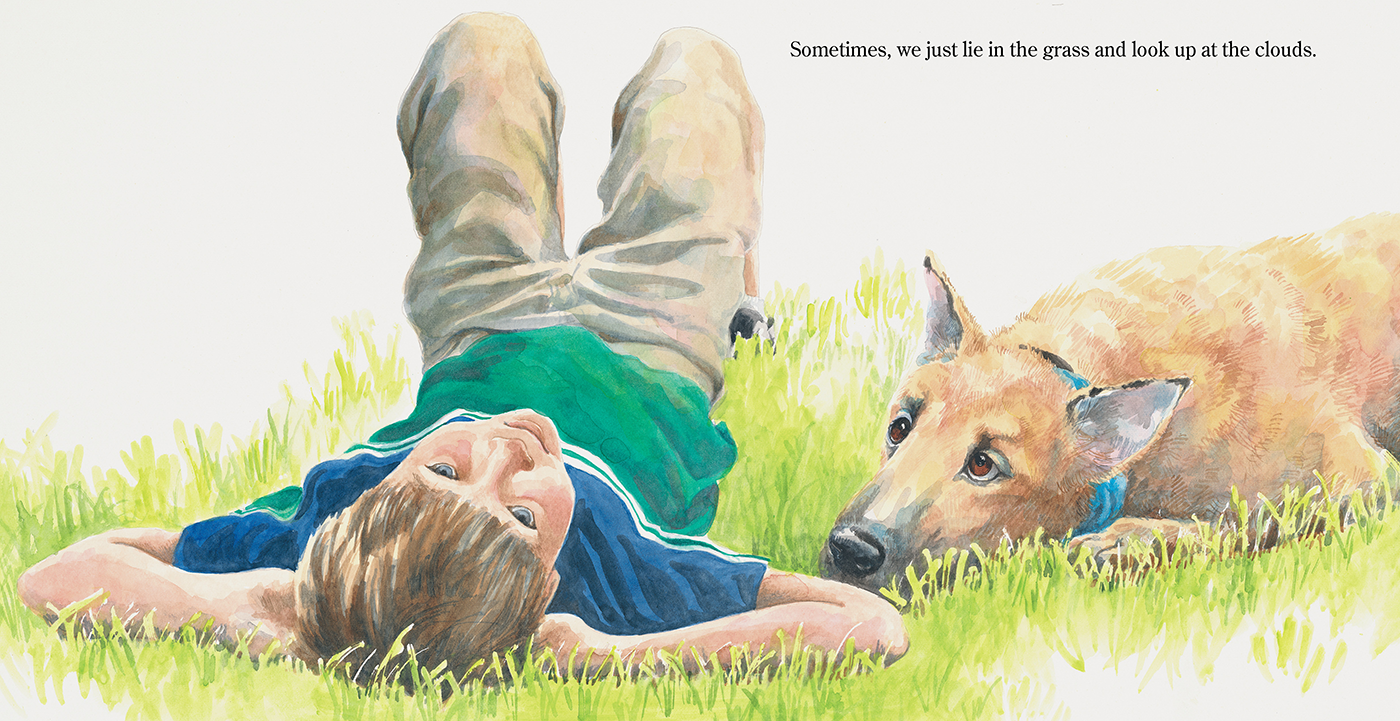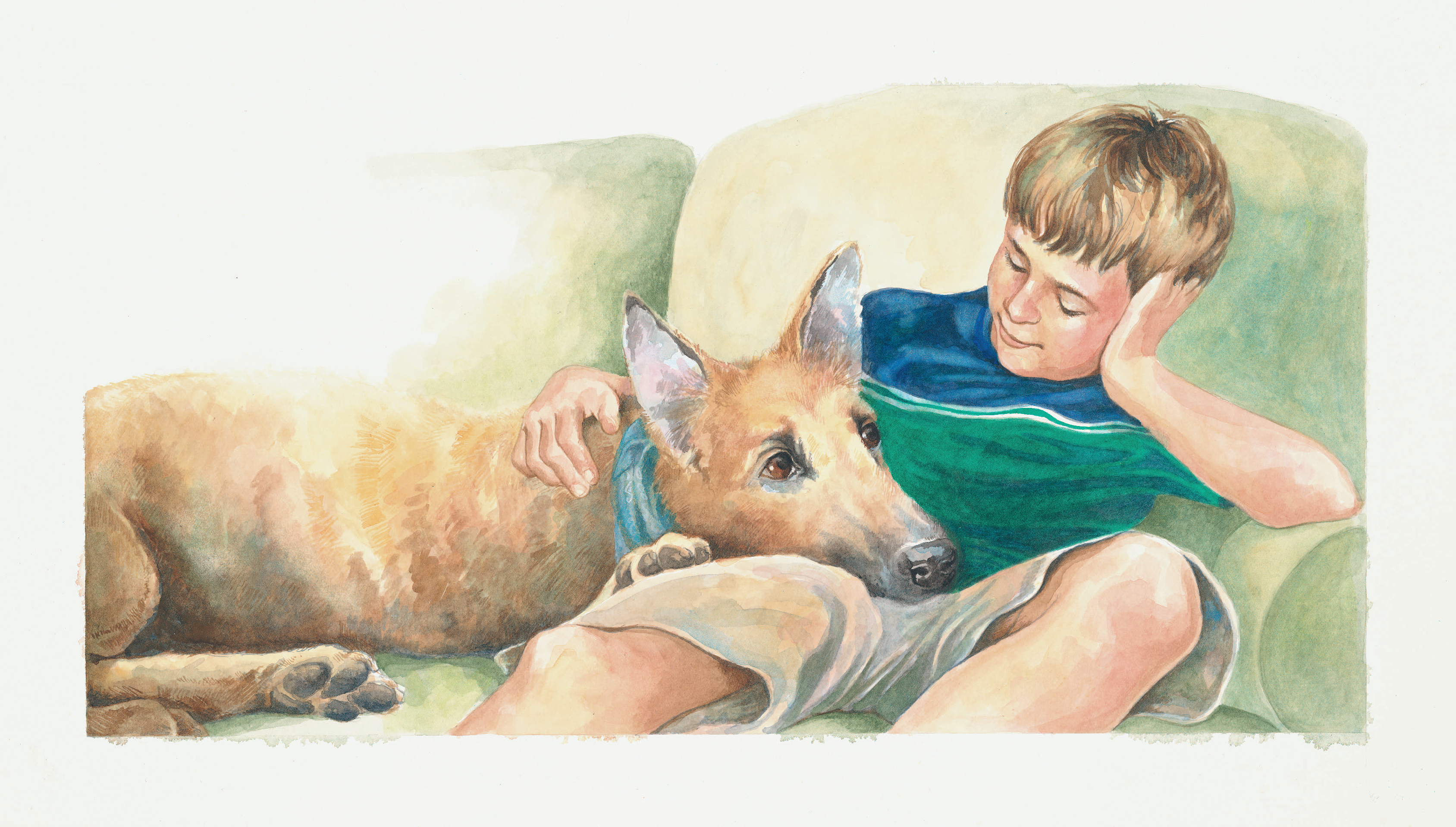 Preview-MaxTalkstoMe-MaxandAlexholdingleash
Preview-MaxTalkstoMe-MaxwithheadinAlexslap
Alex and his dog Max are true friends—the kind that share each other's excitement, comfort each other when they are sad, wait together when parents are away, and have fun wherever they are. Alex is learning that every good relationship is a two-way street. By observing and listening to his dog, by sharing good times and bad, he and Max are earning each other's love and devotion.
Parents will appreciate the information about animal communication and the dog-child bond that they will find in Max Talks to Me. Children will want to share Max and Alex's adventures and friendship over and over as they read the gentle, engaging story and look at the beautiful illustrations.
---
Awards & Recognition
2008 KIND Children's Honor Book
---
Resources
Download Classroom Guide
Endorsements
In
Max Talks to Me
, Claire Buchwald brilliantly shares a story of love and devotion between a child and his beloved furry friend and the caring behaviors that allow such a rich relationship to develop. This heartwarming account, with illustrations that capture the essence of their special friendship, will make a fine addition to my grandson's (and any child's) bookshelf!
– Bonnie Jean Flom, educational consultant, former elementary school principal
Other Books in "Sit! Stay! Read!"