From New York Times best-selling author Jonathan Balcombe comes this tale of young Jake, who makes a crucial choice when he meets an archerfish caught on his line.
About the Book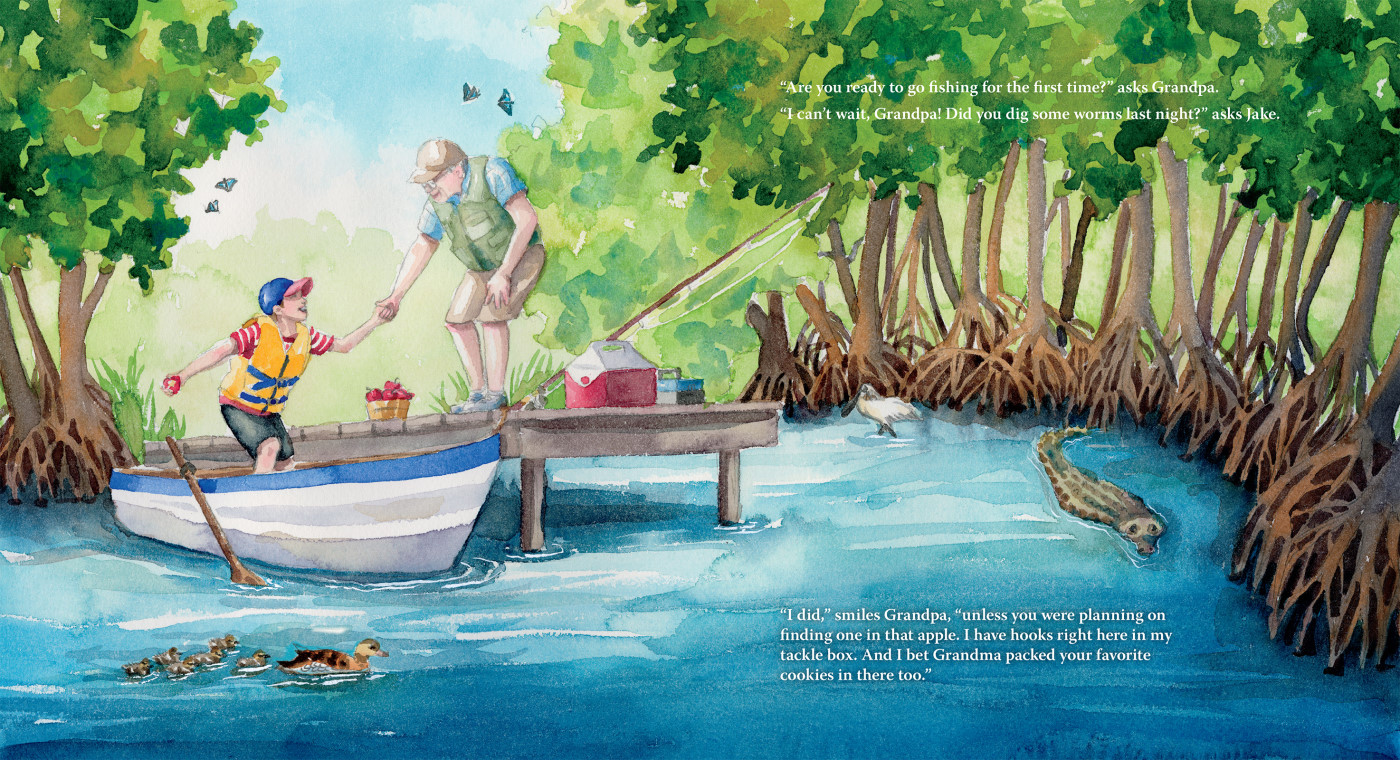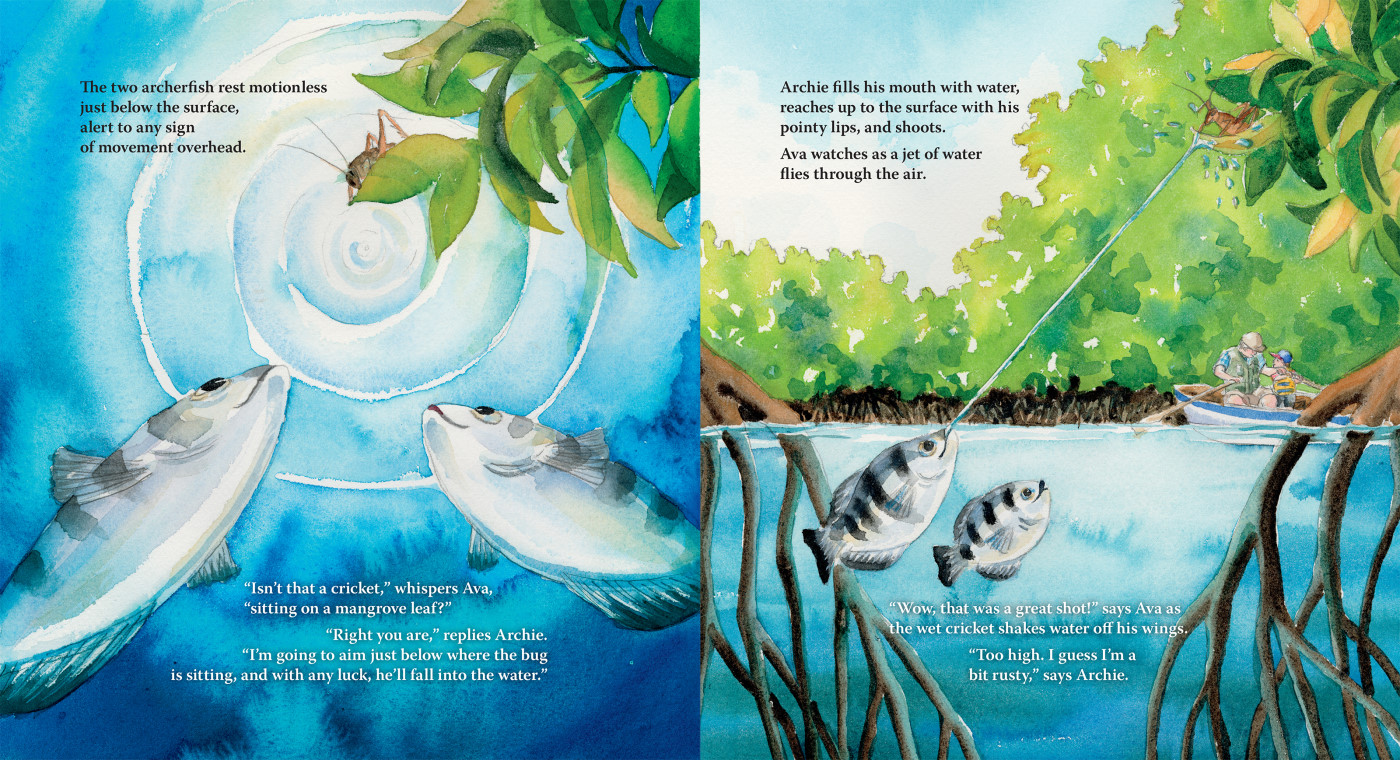 jake-ava_spread-002-003_1400
Available now!

This affecting picture book tells the story of Jake, a young boy on his first fishing trip with his grandfather. Jake makes a discovery when he meets Ava, an archerfish, caught on his line. Featuring vivid illustrations of Australian flora and fauna, Jake and Ava encourages young children to learn about and empathize with the unique archerfish.
Recommended for Social Emotional Learning (SEL) Programs
---
Resources
Download Classroom Guide
---