Her puppies are adopted, but Maggie, an abandoned lab, is not. Will the kids' plan save Maggie in time?
About the Book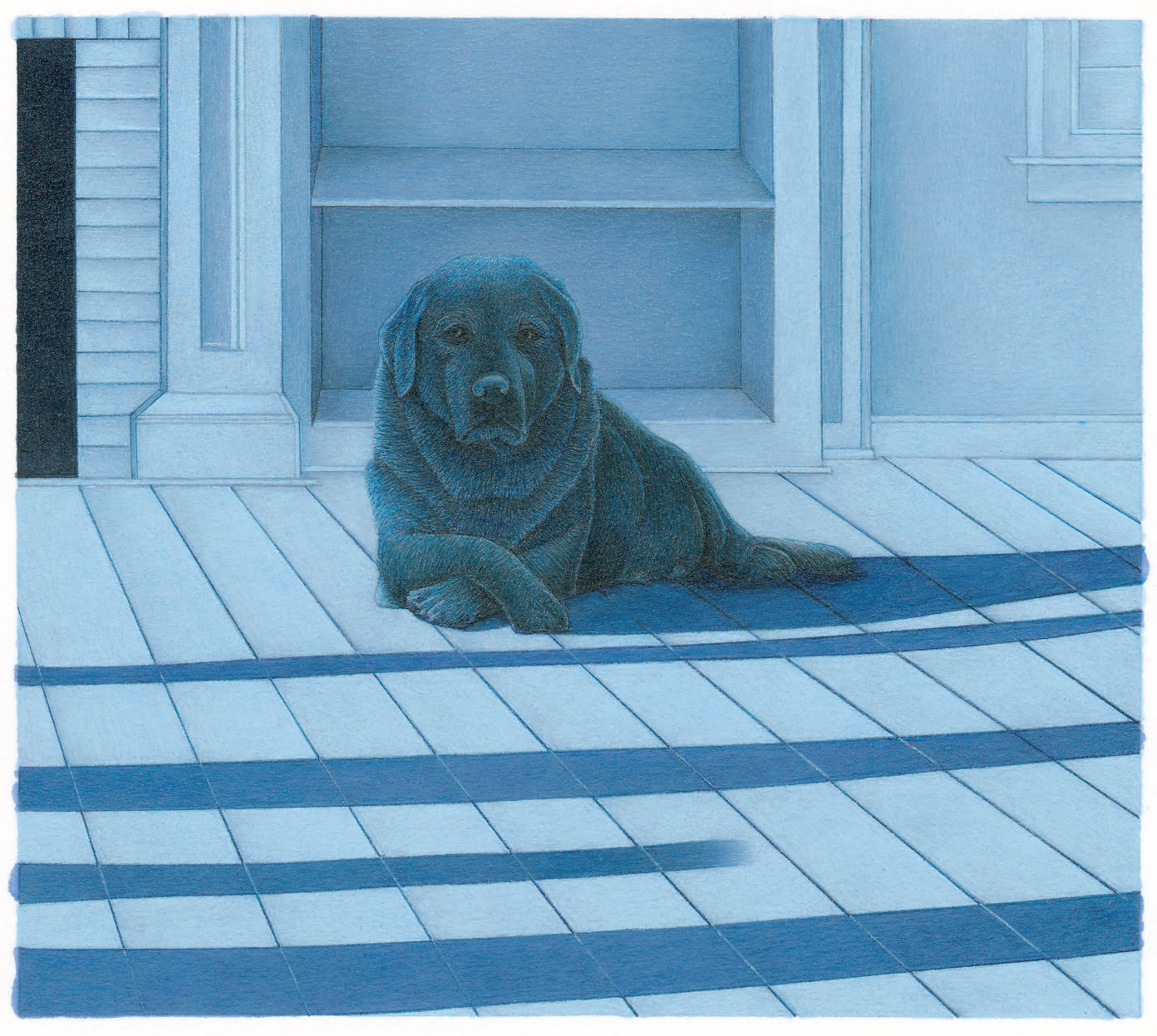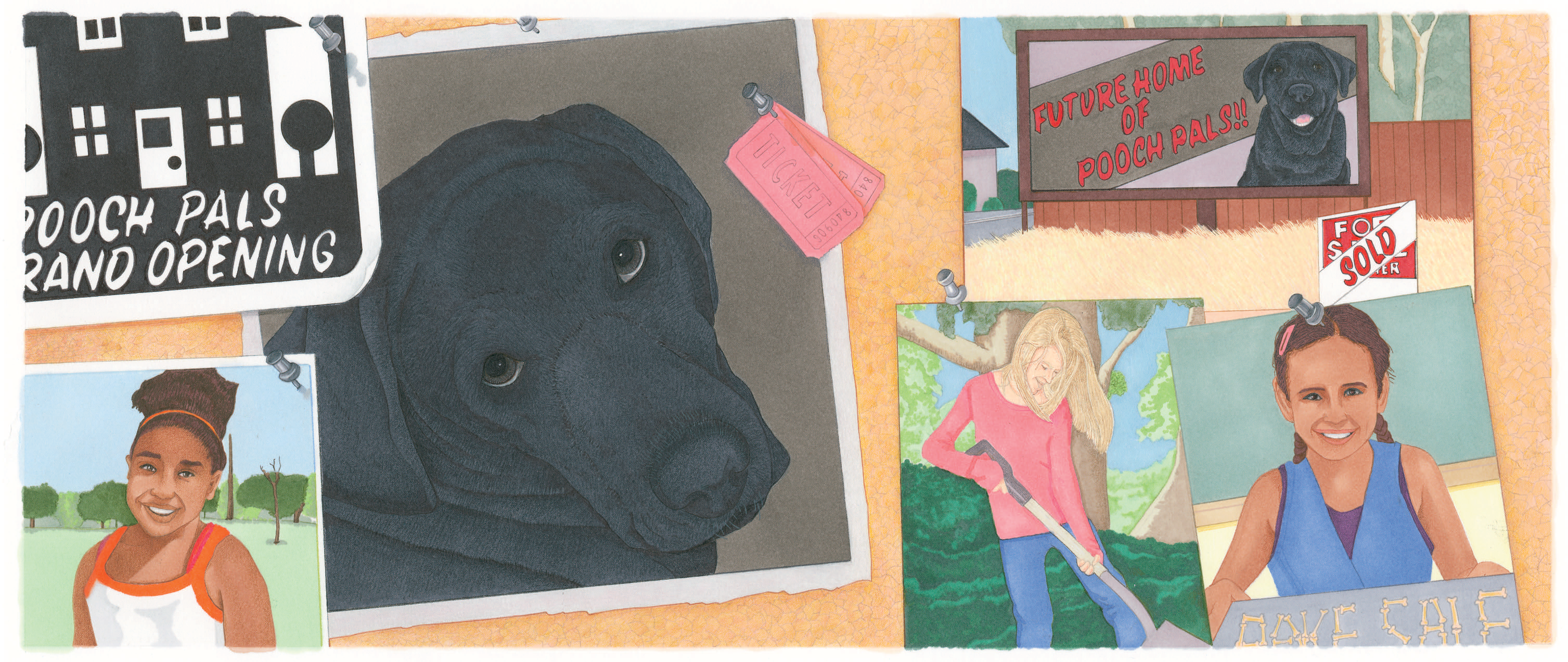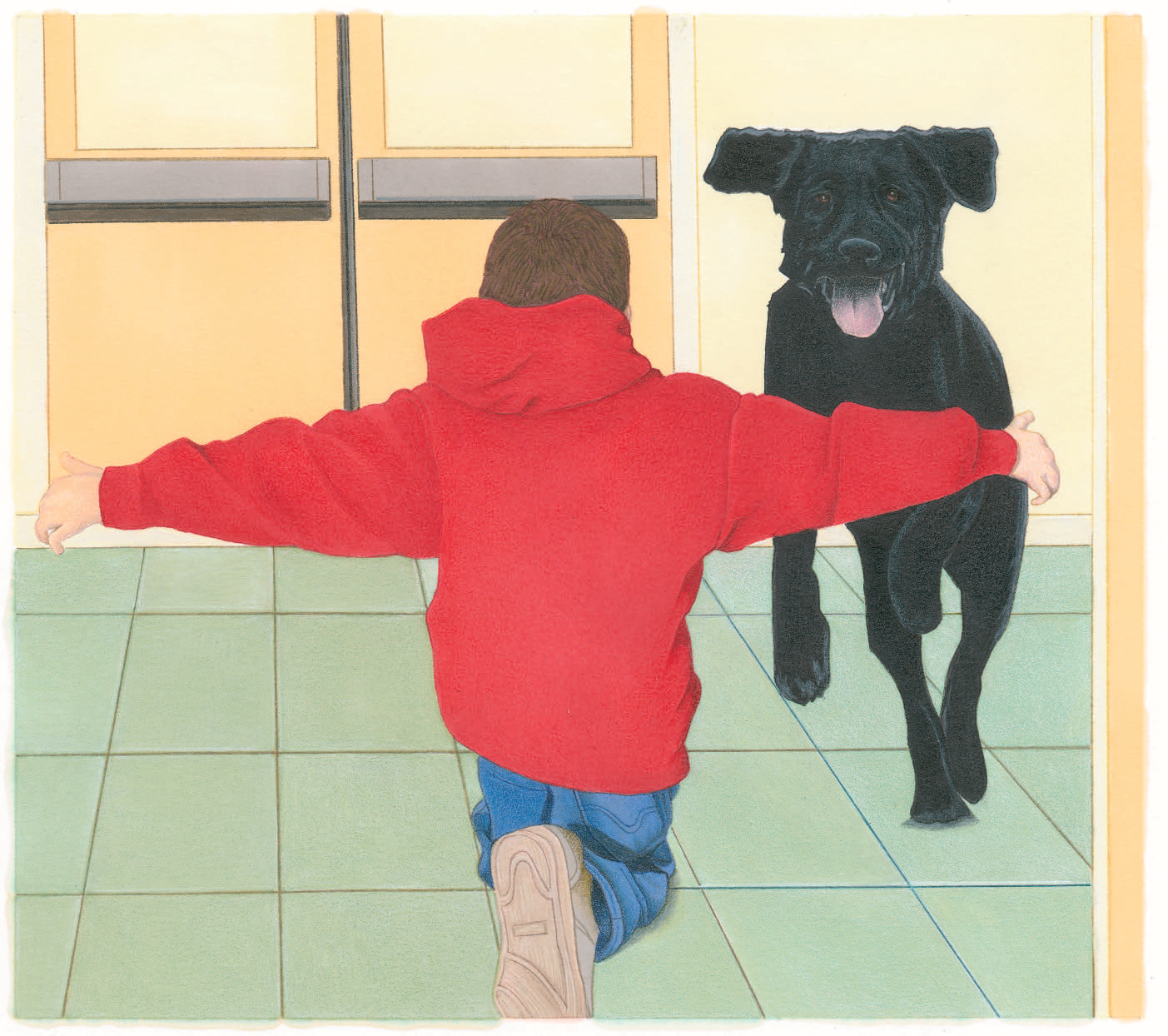 Preview-MaggiesSecondChance-Abandonedatnightinhouse_p8
Preview-MaggiesSecondChance-Planforshelterbykids_p20-21
Preview-MaggiesSecondChance-Maggiegettingsavedatend_p24
In a compelling story, movingly illustrated, the issue of animal abandonment is brought to life. Maggie, a pregnant lab mix, is left behind in an abandoned house. Discovered by the realtor, Maggie is brought to the pound where her puppies are born. When Jeff, a fourth-grader, reads a newspaper story about Maggie' puppies being adopted while Maggie is not, he learns from his teacher that Maggie will be euthanized if no one adopts her.
This knowledge galvanizes Jeff and his classmates to successfully plan and petition their town council to build an animal shelter. Maggie is given her second chance—taken to the new town shelter, where she is eventually adopted. Maggie's Second Chance is based on the true story of Texas fourth-graders who, with their teacher's assistance, founded an animal shelter in their town. The final page offers factual comprehensive information on how to help abandoned dogs.
---
Reviews

School Library Journal
"This is a heartwarming story of a sweet black lab mix named Maggie who is left behind when her owners move away. Based on a true story of a group of fourth graders, this is an inspiring story of social justice, action, and agency. The text is accessible, and the illustrations of the animals are done in photorealistic detail."
Kirkus Reviews
"Based on a true story, this selection tells the story of an abandoned dog and how a group of children fought to build a shelter in order to save her. Realistic, detailed illustrations show Maggie with longing, sorrowful eyes that follow readers through the pages. A nice example of how empowered children can really make a difference, this earnest, heartfelt selection will inspire children to start their own efforts."

Other Books in "Sit! Stay! Read!"