This foxy fable is about the truth that all animals need a secure home on this, their earth.
About the Book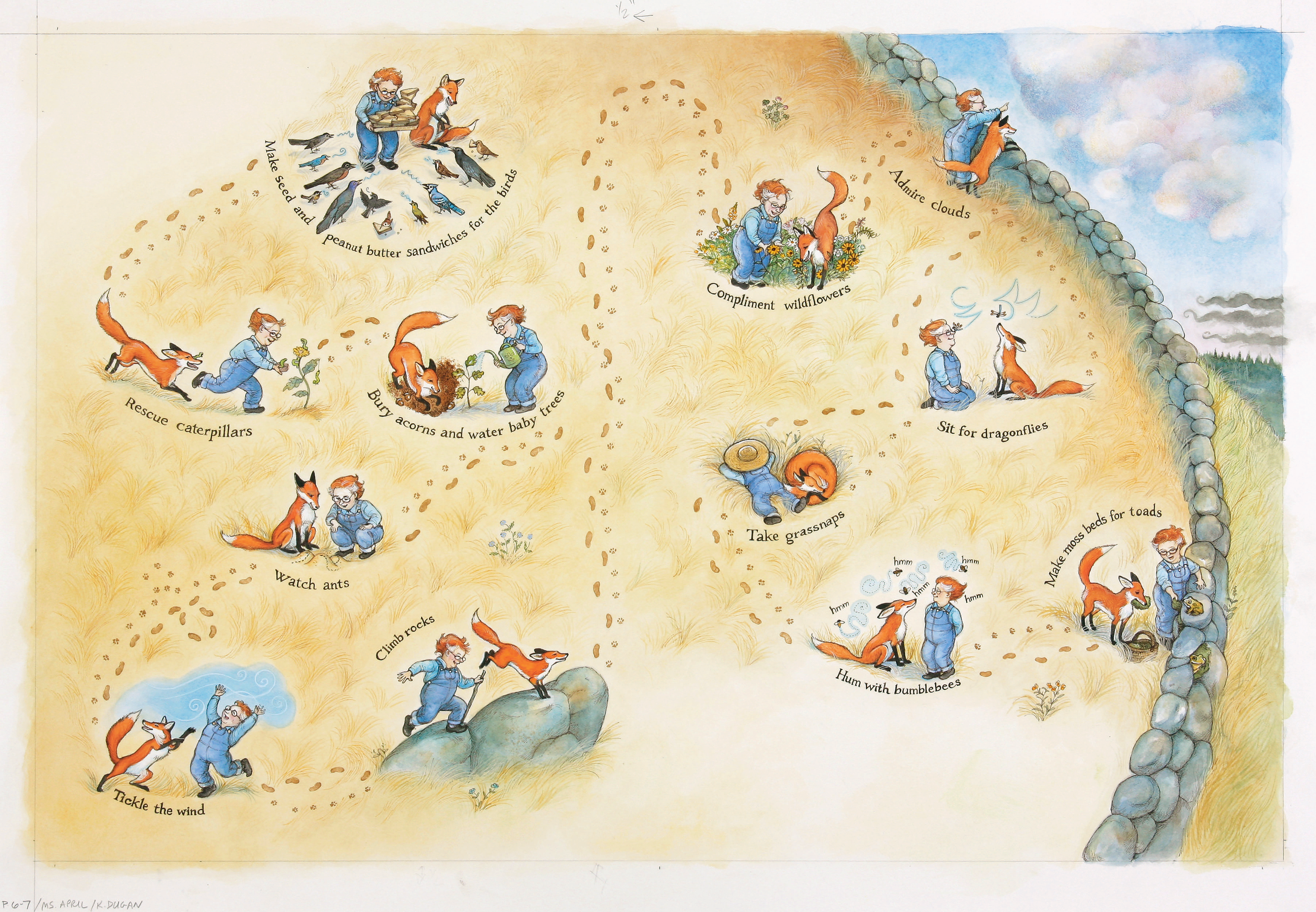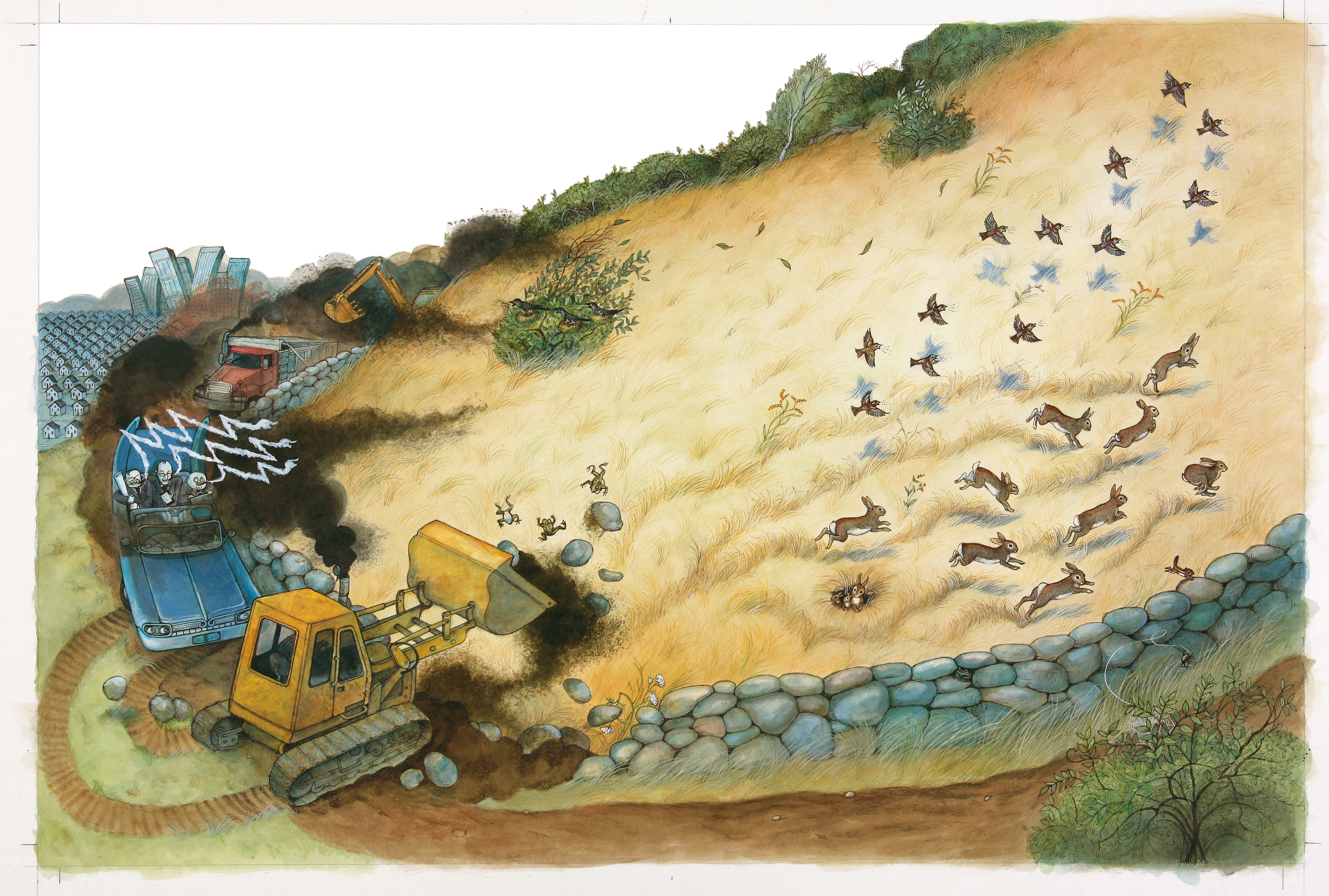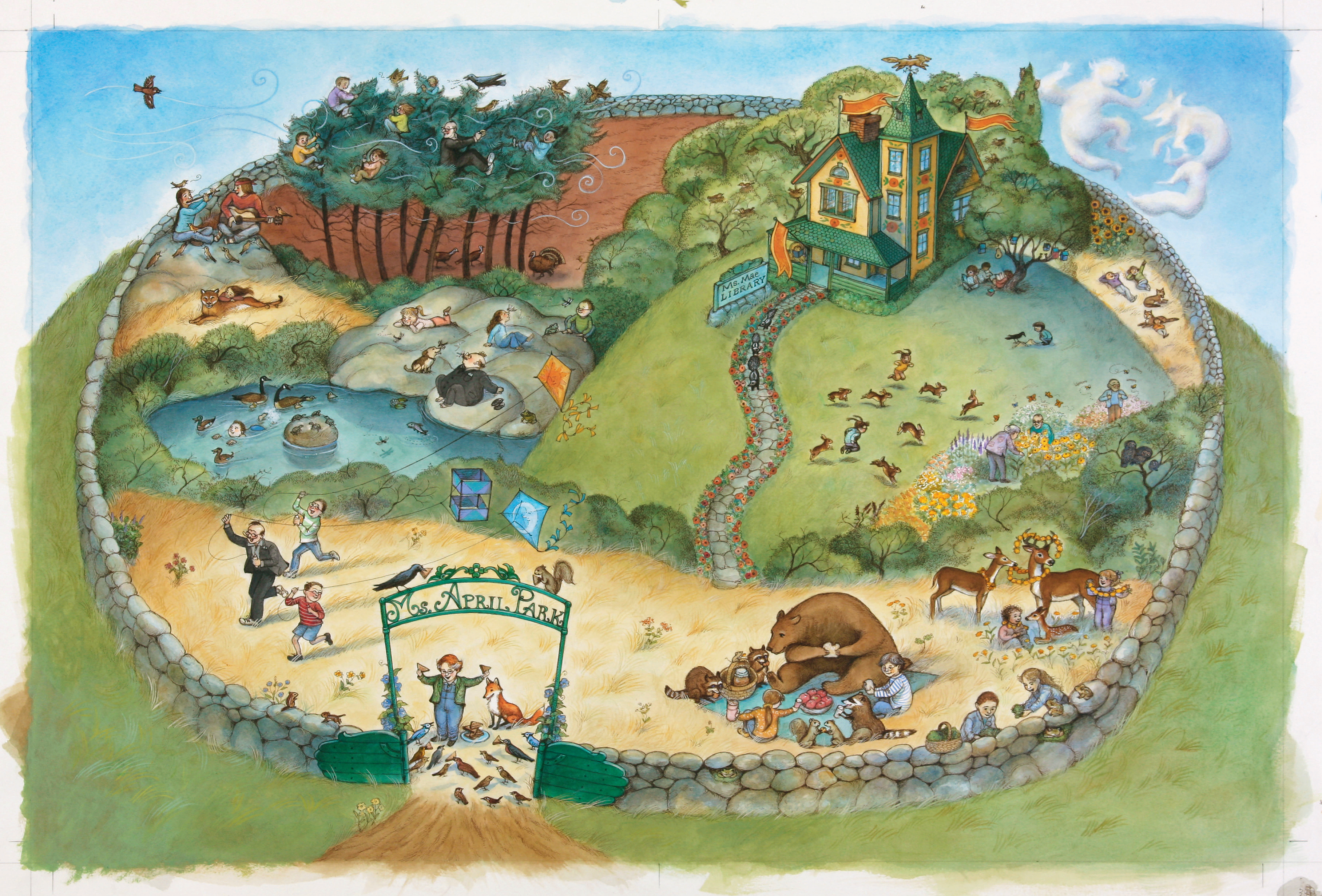 Preview-AprilandMae-VariousVignettes_p6-7
Preview-AprilandMae-BulldozingLand_p16-17
Preview-AprilandMae-AllHappyatEnd_p38-29
Ms. April loves her field and forest, pond and hill. When land development forces animals from their rural homes, Ms. April invites them to live safely on her land.  With Ms. Mae, a resourceful fox (and her closest friend), she shelters the animals until the day she falls ill and greedy enemies invade her land. At this moment of peril, Ms. Mae steps in to match wits with their adversaries.
---
Awards & Recognition
Endorsements
This is just the book Mother Nature would order. The author clearly understands the role that our children will play in the future health of our planet. I invite the reader to apply M. Mae's persistence and wit to saving some elbow room for all kinds of wildlife and habitats.
In her delightful fable, Karen Dugan teaches us that all animals need homes and that it takes the kinship of all creatures to ward off commercial destruction of critical habitat.
Ms. April & Ms. Mae is a wonderful story for children and adults alike! With beautiful and engaging illustrations that make the drama come alive, the reader is drawn into the age-old struggle between preservation and development. But the resolution of this struggle by Ms. April and Ms. Mae is in seeking common ground among all parties for the protection of special places for nature and people.