The vibrant illustrations and language illuminate and stress the beauty and vitality of real fur-bearing animals while making a connection to children's beloved plush toys as stand-ins for animals that need their protection and care.
About the Book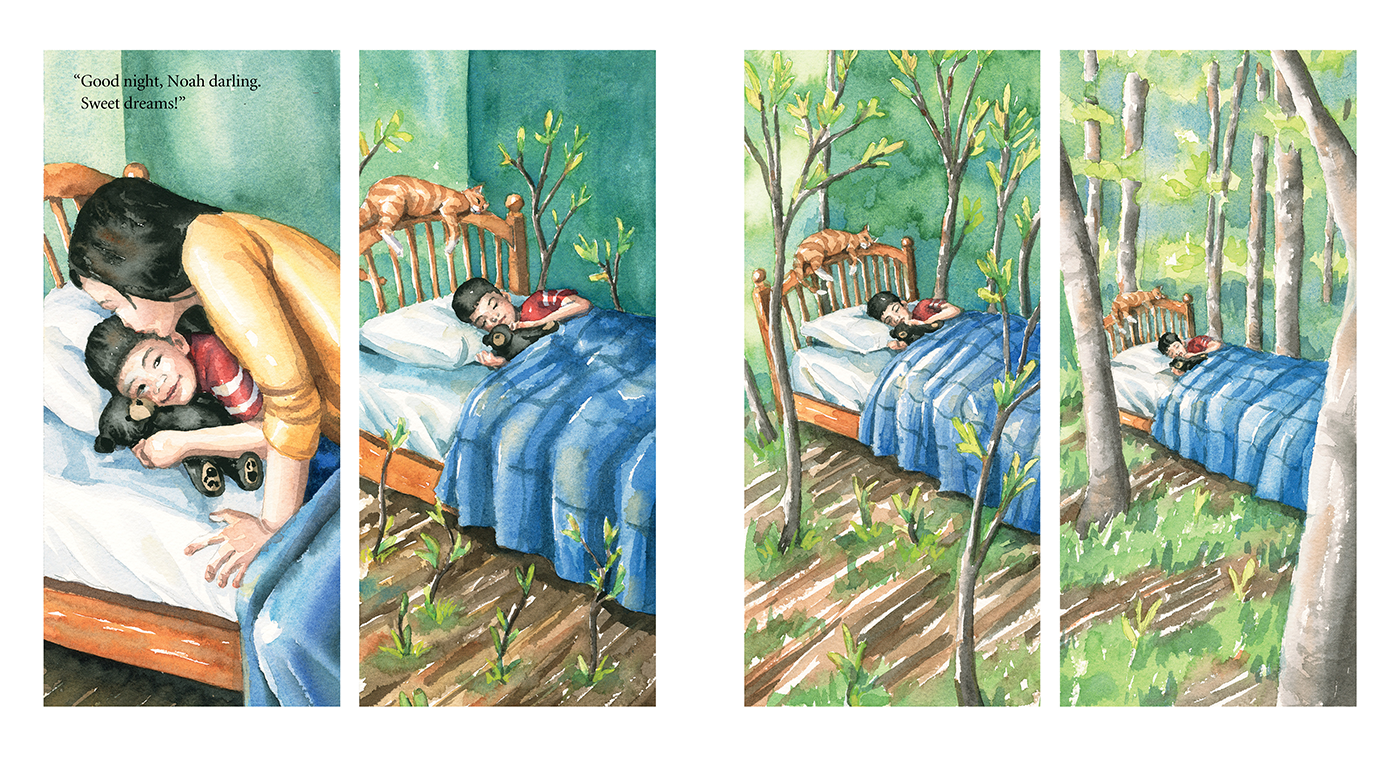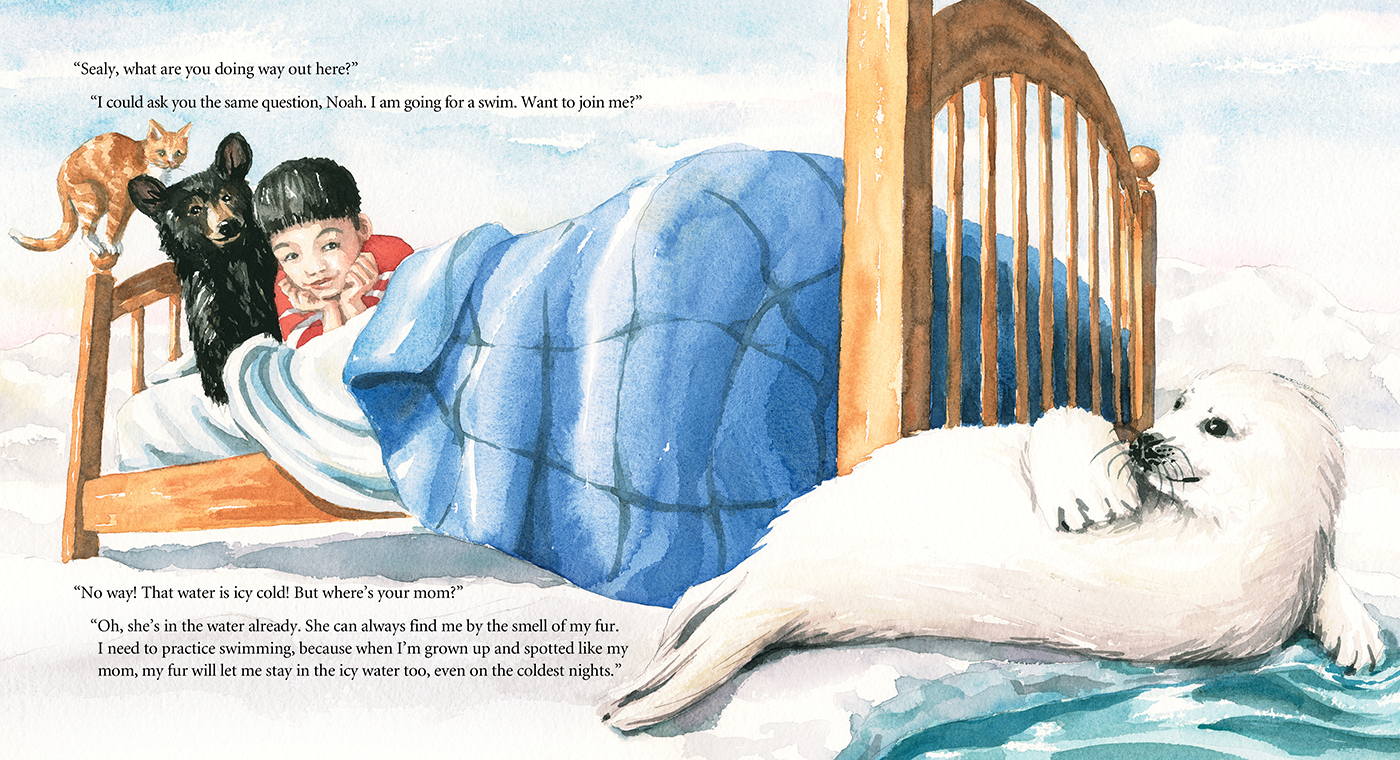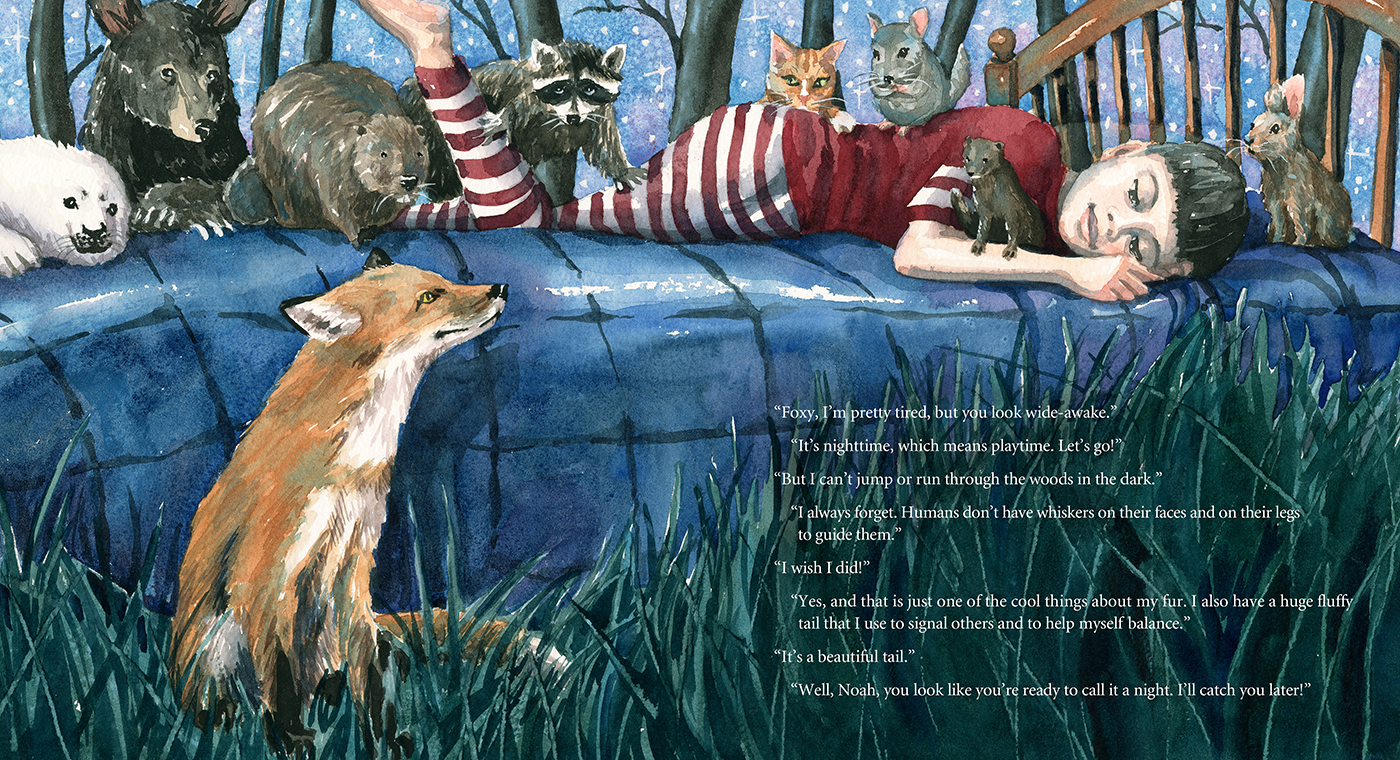 In this beautifully illustrated picture book, Noah finds out from his animal friends why fur belongs on animals, not people. Sitting on his bed with his cat Mango and his furry toy animals, Noah asks, "Why do you get to have fur coats, but I don't?" In his dream that night, Noah's animals offer a variety of answers. He learns how vital each animal's coat is to its survival and happiness.
Through lighthearted, engaging, and informative interactions, Friends in Fur Coats tackles the difficult topic of why using animal fur is inherently inhumane. Children learn in vivid detail what makes each animal's fur unique, as well as other facts special to each animal.
---
Resources

Download Classroom Guide
---
Editorial Reviews
School Library Journal
(Excerpt) During a dream, young Noah visits his stuffed animals in their different habitats and learns why their fur coats are important for their survival. Noah says goodnight to all of his beloved stuffed animals before going to bed. As he falls asleep, he is surrounded by trees and deep in a forest. He talks to Bella, his stuffed animal bear, who has transformed into a real bear. She tells him all about her fur and its purpose. Throughout, Noah travels to various habitats and is greeted by his stuffed animals. In the end, he realizes why fur is so important to his animal friends and why he does not need a fur coat …
Endorsements
Young Noah, like most children, is so attuned to animals that he joins them in his dreams, wondering why he has skin rather than fur. This lovely book looks at the ways animals benefit from their fur. It is beautifully rendered and fun to read.