With its compelling color illustrations and evocative descriptions, The Forgotten Rabbit tells the tale of Bella the rabbit as she makes a giant leap from neglected Easter bunny to cherished animal companion.
About the Book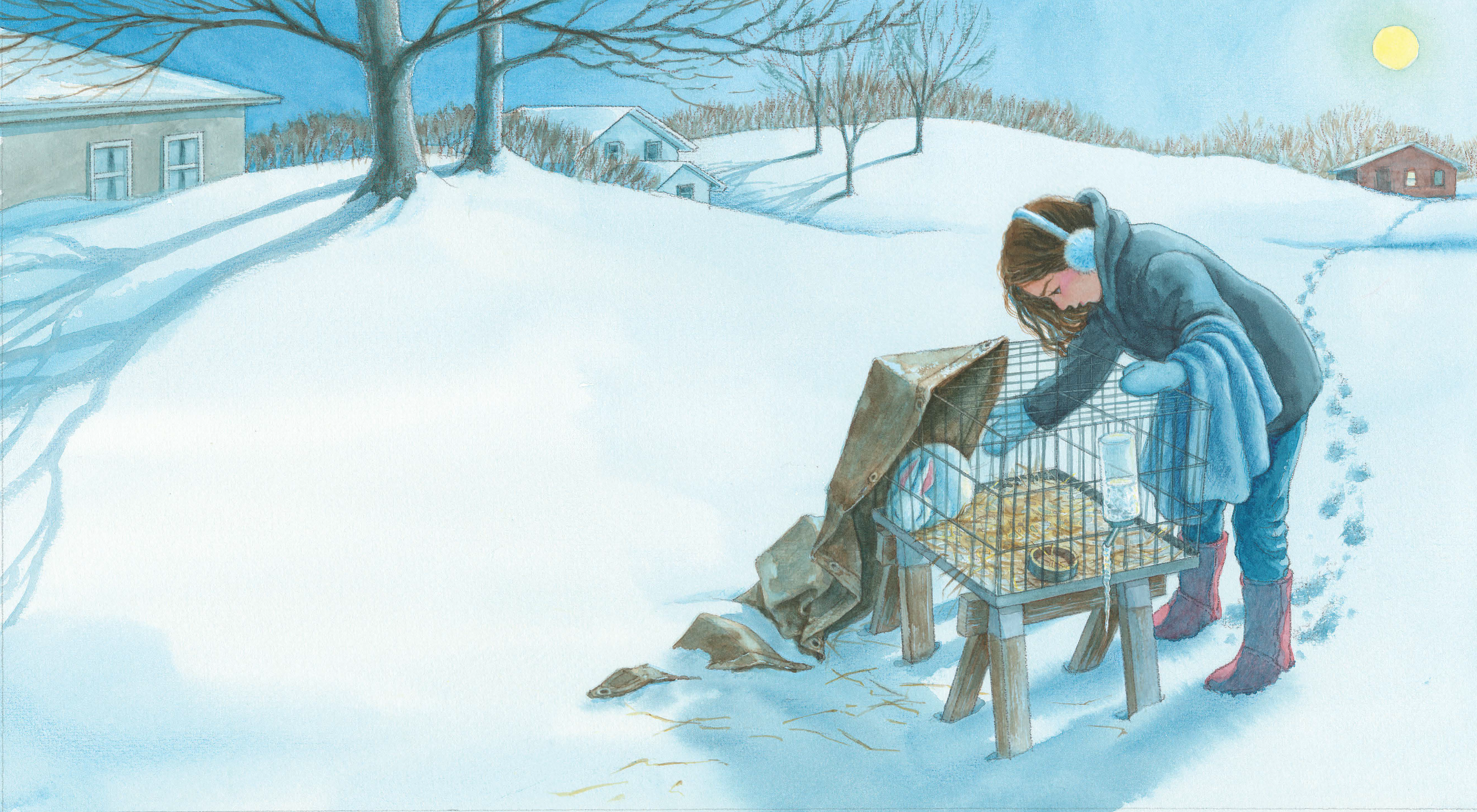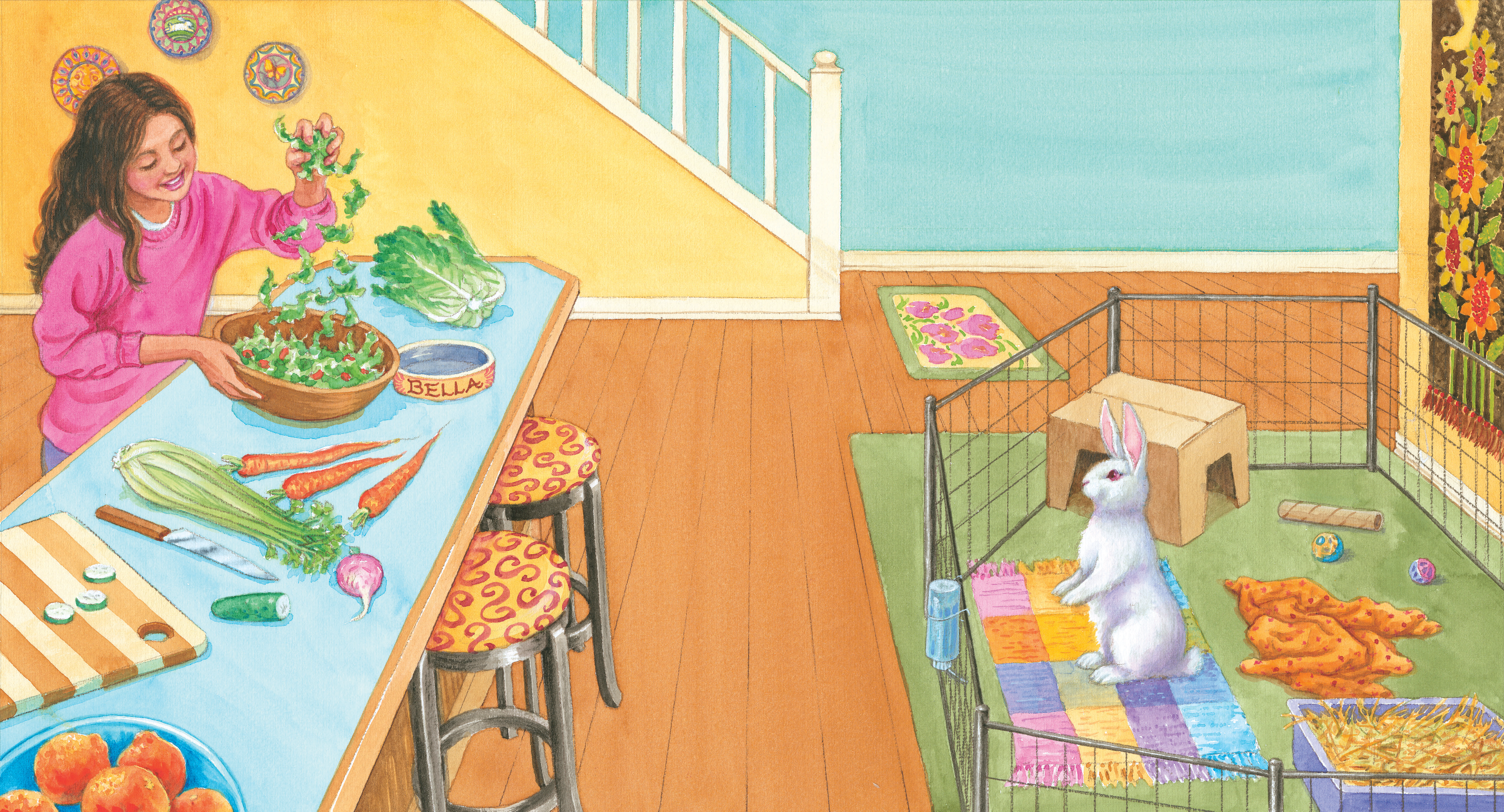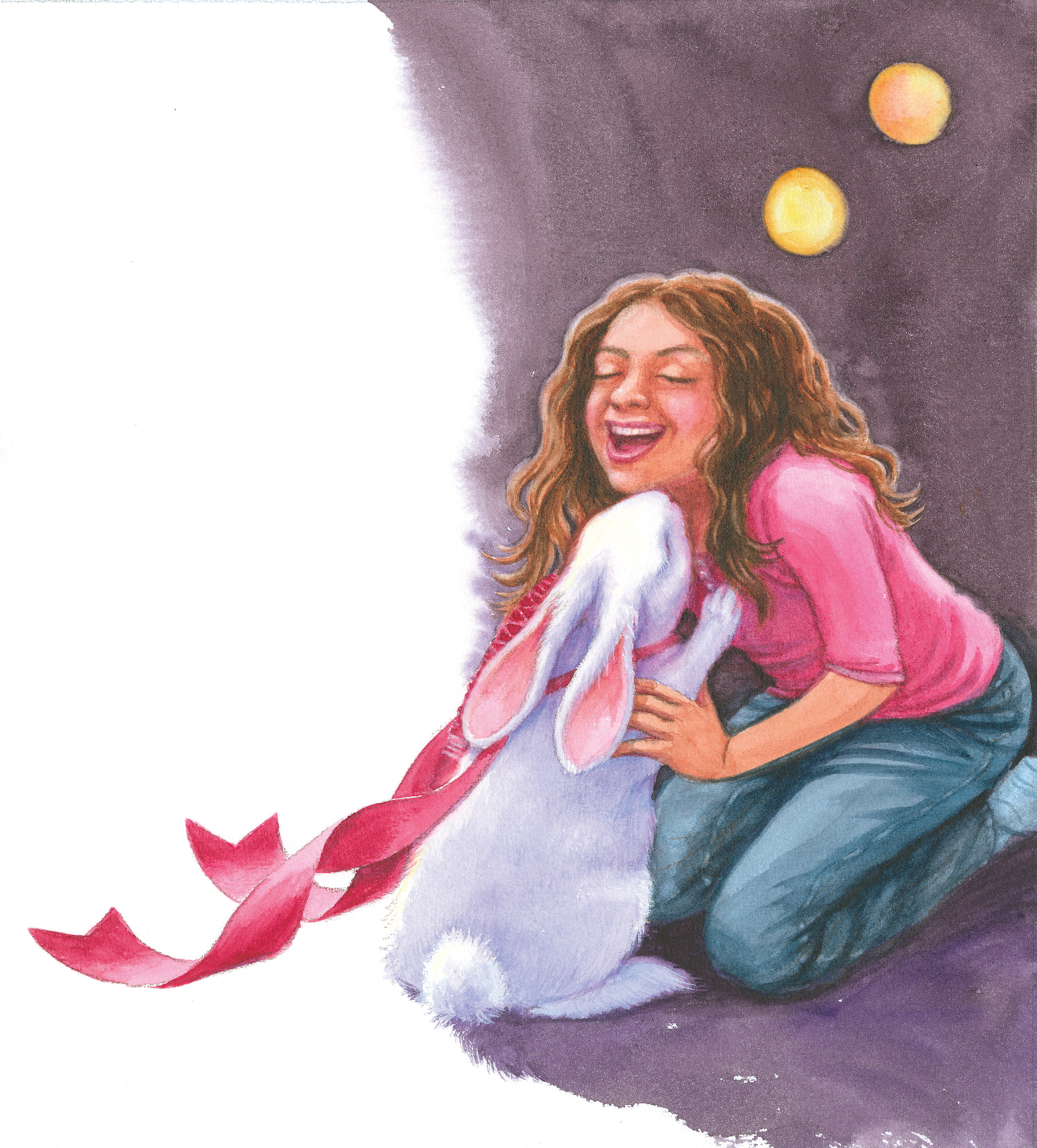 Preview-ForgottenRabbit-Bellabeingrescued
Preview-ForgottenRabbit-RosalitamakingsaladforBella
Preview-ForgottenRabbit-BellanudgingRosalita
Rabbits are the third most popular house pet, with more than six million rabbits in the United States. A baby rabbit, purchased as an impulsive Easter gift, is soon forgotten by the family's children as they pursue other activities. As she grows up, her cage is moved outside, and she is rarely tended. Then, one night a girl called Rosalita takes her out of her cage, telling her that she has a new home, one in which she will never again be forgotten. Enjoying love, care, and a new name—Bella—she takes to the fun of agility lessons. Bella wins first prize in a rabbit agility contest—jumping with joy into the always-loving arms of Rosalita.
Written so that children five and up can immediately grasp the story, this children's picture book offers an insight into the frequent fate of rabbits purchased on impulse, as well as the proper care of a rabbit as a companion animal. The 24 pages of color illustrations depict Bella's journey with beautiful detail. The story is suspenseful, and, in the end, joyful. The language is active with evocative descriptions. The final page of the book offers information for parents and other adults and lists online resources.
---
Resources
Download Classroom Guide
---
Editorial Reviews
The St. Paul Pioneer Press
"If your child begs for a cute bunny as an Easter gift, read him or her "The Forgotten Rabbit," a beautifully illustrated story about what happens to a rabbit that's taken on impulse: The boy and the girl giggled when I hopped into a basket/and cracked the colorful eggs.
At first Bunny has a good time: But as spring changed into summer,/they left me in my cage longer and longer… When my cage started to smell,/they put it in the backyard. I circled my cage while the children played.
Eventually the shivering, hungry rabbit is given to Rosalita, who names her Bella: She whispered in my ear … that I would never be caged outside again. Girl and rabbit bond during agility exercises and Bella leaps for joy at having a forever home.
The Forgotten Rabbit ($16.95) is published by Edina-based Gryphon Press, award-winning publisher of children's picture books that explore the human-animal connection. The author, Nancy Furstinger, shares her home in New York state with rescued dogs and house rabbits including Marshmallow, the model for artist Nancy Lane's cover art.
Like other Gryphon Press books, "The Forgotten Rabbit" tells a story that ends happily while gently conveying a message about the right way to care for a pet."
— Mary Ann Grossman (4/4/14)
Endorsements
A true success story. I just loved it.
The Forgotten Rabbit
will not be forgotten
– Amy Sedaris, proud rabbit rescue owner for over 20 years
The Forgotten Rabbit is a must read for all children, the story of a rabbit who was purchased as an 'impulse pet' and later forgotten and neglected until she was rescued by someone who gave her a forever home and showed her the meaning of love. The lesson couldn't be more important, and the story couldn't be sweeter.