A girl's desire to help a starving horse changes his future, as well as hers.
About the Book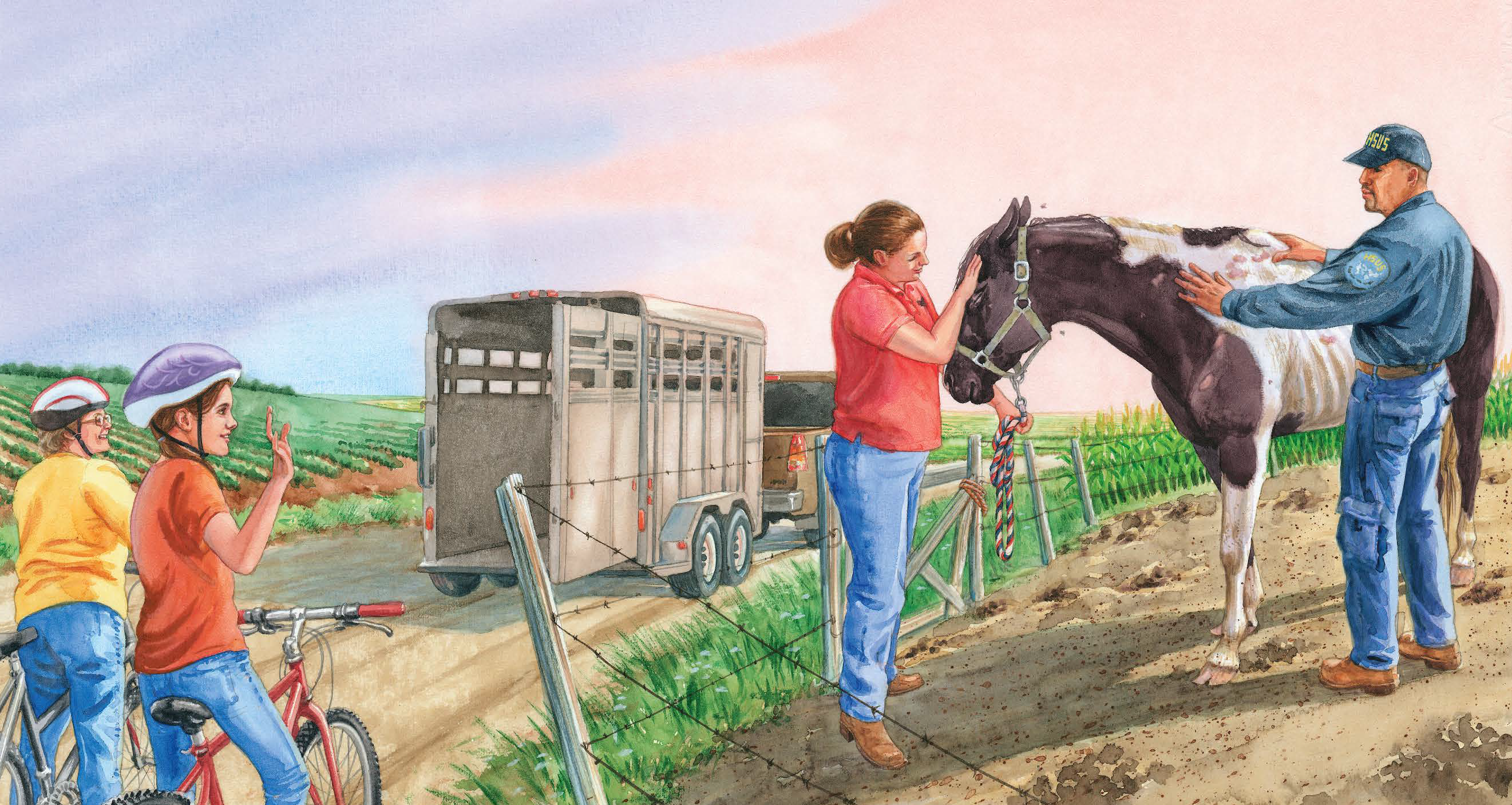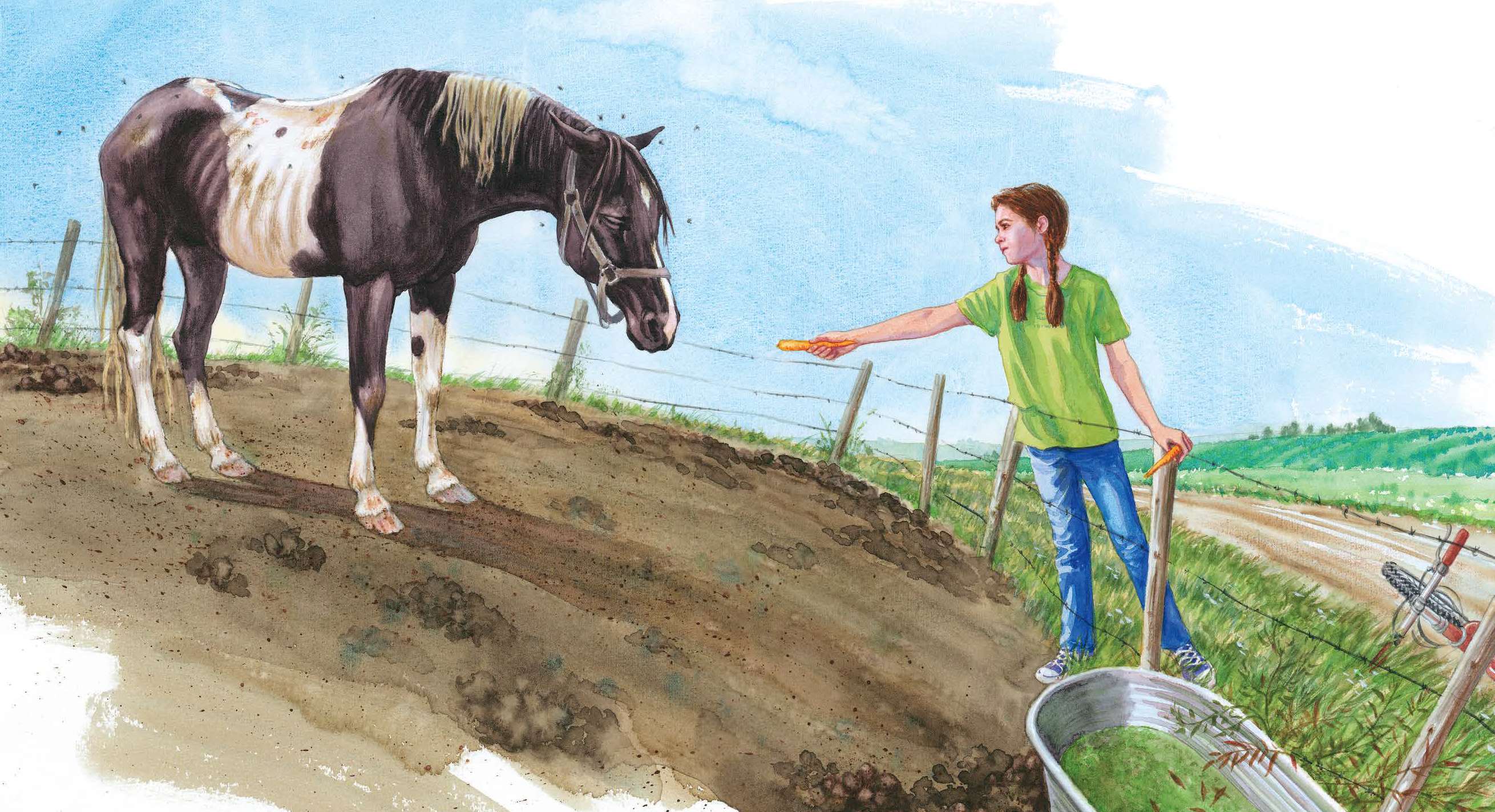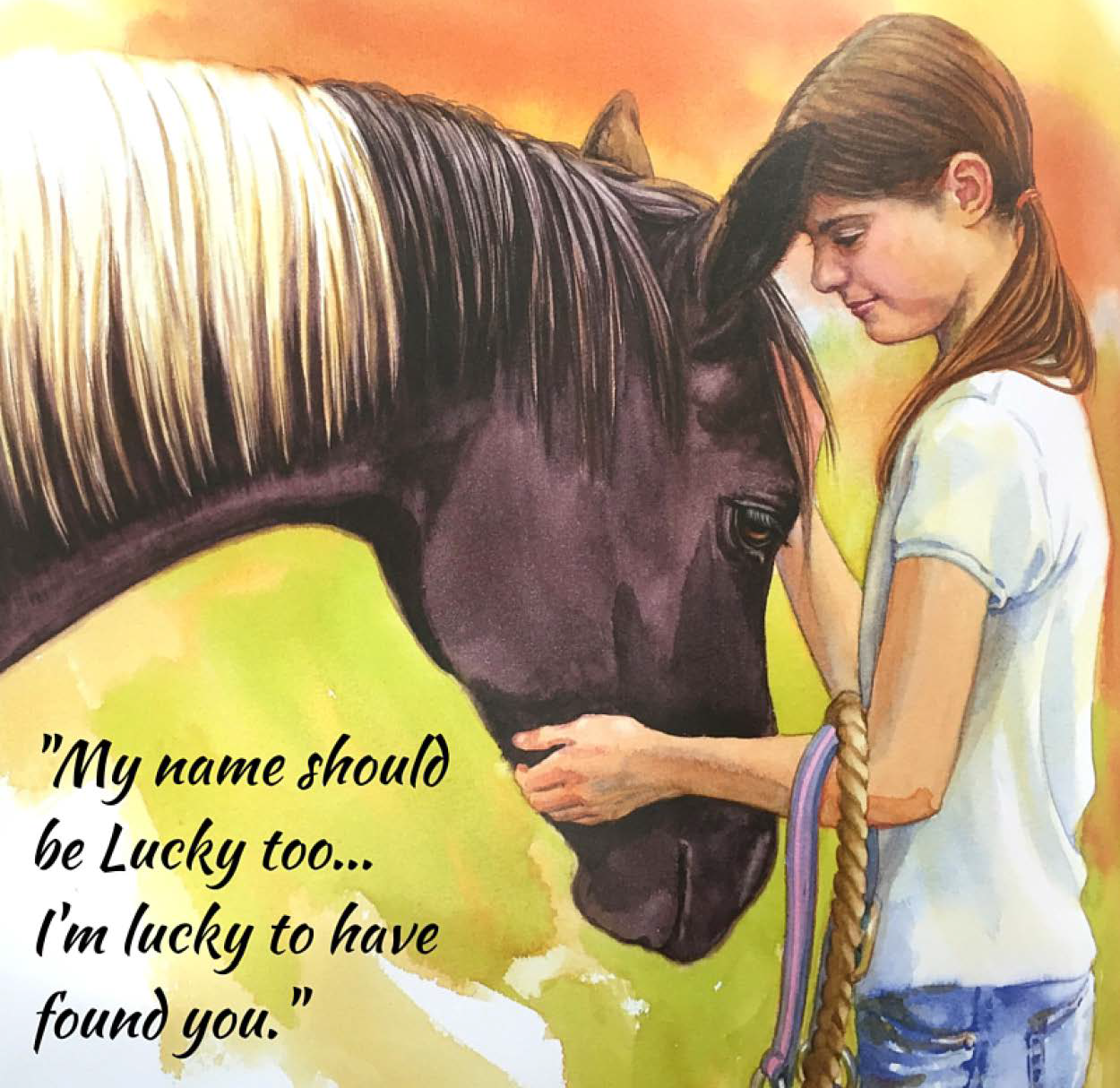 A story beautifully told and illustrated that will go to the heart of horse lovers. While visiting her grandmother in the country, Mel discovers a neglected horse. Moved by the sight of the rib-thin pinto with the sad, glazed eyes and eager to help him, Mel starts a rescue process that results in the pinto's being moved to a horse rescue ranch to revive him and treat his problems. At the ranch, Mel learns about horse care and continues to bond with the horse she has named Lucky.
---
Editorial Reviews
(K-Gr 3) A girl helps a neglected horse in this heartfelt picture book about animal rescue. Bike riding in the country with her grandmother, Mel sees a despondent pinto alone in a corral. When she realizes that the horse is too skinny and moves painfully, her grandmother calls the Humane Society. Lucky, as Mel names him, is taken to a veterinarian and ultimately to a horse therapy ranch where he will live and work. Havill's conversational text keeps the story moving along swiftly without being hindered by a lot of detail, thus keeping the didacticism at a minimum. Lane's watercolor paintings deftly convey the emotions of both the horse and Mel. An afterword discusses how to help neglected horses and includes websites for further information. A solid choice for use in humane-education programs or to begin a dialogue about the proper treatment of these animals.
— Kristine M. Casper, Huntington Public Library, NY
"A surprisingly effective story about horse rescue. While riding bikes in the country, Mel and her grandma see a thin, neglected-looking horse alone in a barren field. Mel returns the next day; seeing that the horse limps and appears to be suffering, she convinces her grandma to call animal control. A few weeks later the horse is rescued and taken to a farm, where he is properly fed and given veterinary and farrier care. Mel wishes she could adopt him, but she realizes without angst that her family doesn't have the resources. Instead, Lucky goes to a therapeutic riding center, where Mel volunteers so she can continue to see him. The horse's neglect and recovery are related without melodrama or blame, and the story shows clearly that Mel can make a difference using appropriate channels. Consciously didactic but not offensively so, the story avoids the traps so many other well-meaning animal-rescue tales fall prey to. The watercolor illustrations are just as straightforward and honest as the text, and, given the economy, this book may well see a lot of use."
Endorsements
Call the Horse Lucky is a wonderfully told tale of horse rescue. Filled with practical information and positive outcomes, the book maintains a constructive and hopeful tone. The characters come alive with vivid illustrations that capture details all horse people will recognize (the change in a horse's eye, the weathered faces of equine caretakers, etc). An excellent book for introducing young readers to horse welfare issues, while also telling a terrific story of a very lucky horse indeed.
Call the Horse Lucky
is a gift to all readers. As an equine veterinarian for many years and dedicated to teaching correct animal husbandry I applaud this book. The story, the husbandry discussed, the solutions to a problem, the economic values and the information in the epilogue are all really correct and to the point in my opinion. The illustrations/paintings are an additional gift and I felt as if the people were all someone I had met in my practice.
– Pat Frederick, DVM
What a wonderful thing for any girl to find a special horse, and, better yet, to rescue him from the sad life of starvation, and to feed him with care, tenderness and love.