Chicu the Amazon parrot's adventures—from capture to being reunited with his soul mate, sailor Big Blue.
About the Book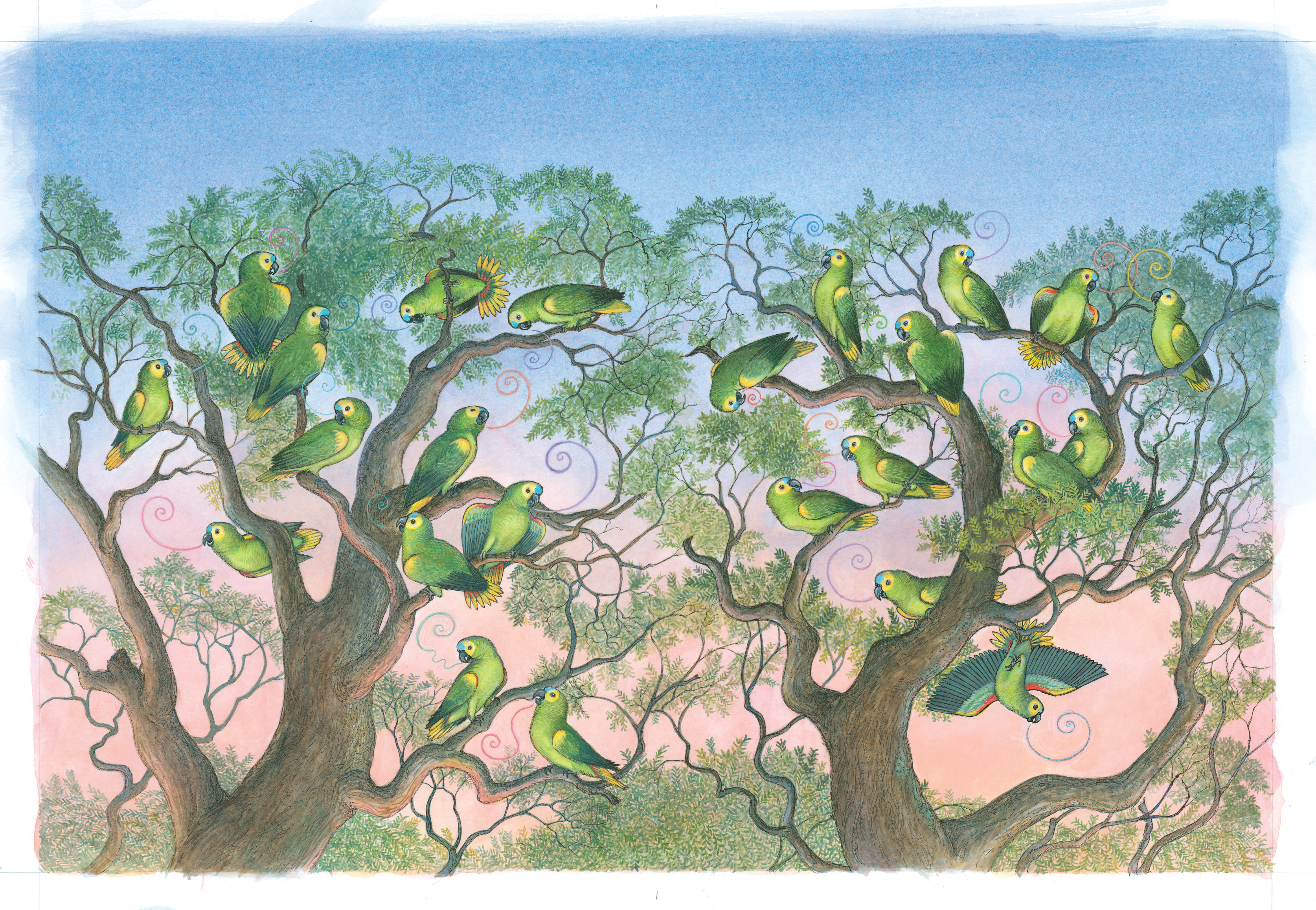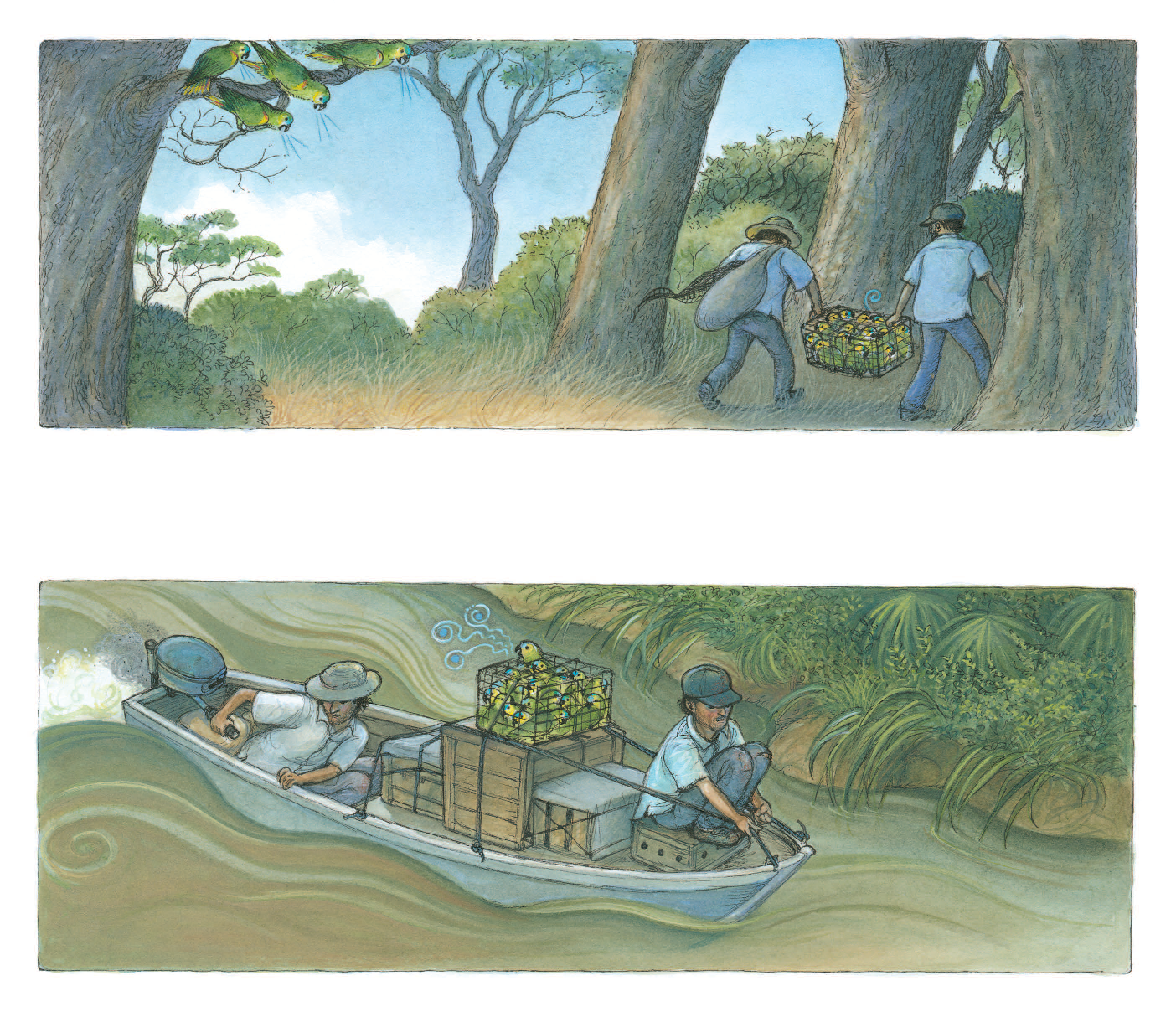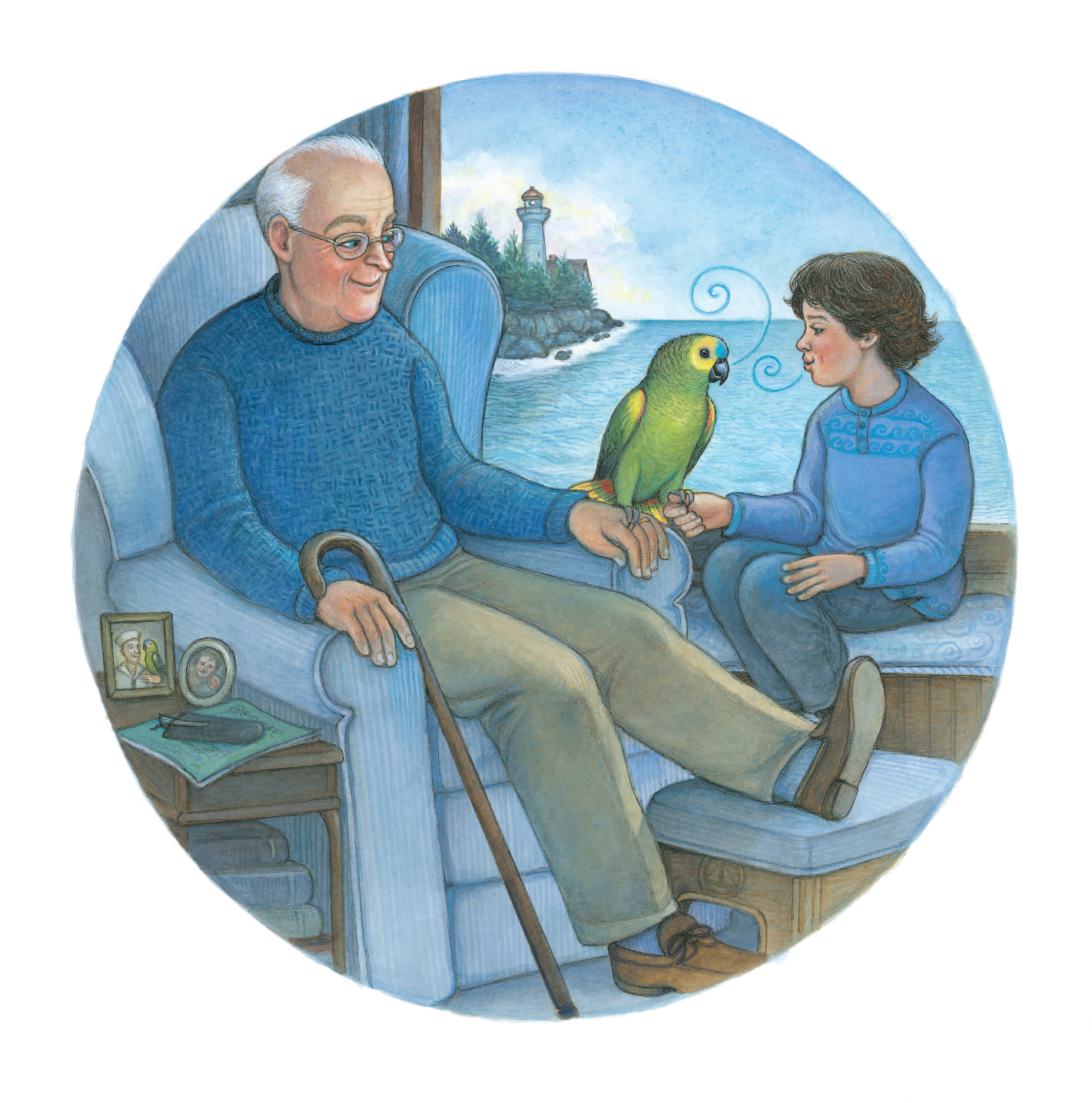 Preview-Chicu-_Parrotsintrees
Preview-Chicu-poacherscarryingparrotsaway
Preview-Chicu-_Page_BigBlueandChicureunited
Always Blue for Chicu recounts thirty years of an Amazon parrot's adventures. Captured as a young bird by smugglers, Chicu frees himself from a market-place cage, is befriended by a kindly sailor, Big Blue, and goes to sea, where he finds a new flock in the sailors on board. When Big Blue goes back to sea, friends agree to care for Chicu. Over many long years, Chicu is handed off from one owner to another until he is brought to a parrot sanctuary where, after a long search, Big Blue finds him again in a heart-warming finale.
Karen Dugan includes elements of humor to lighten Chicu's story, a tale that might be similar to that of thousands of other exotic birds that are trapped, smuggled, and sold into lives of captivity. Parrots are long-living birds who flourish in flocks with mates and families, flying freely and happily through the treetops; in their captive existence—which may be fifty or sixty years, or longer—they often endure isolation and a tedious, neglected life without proper care or human attention. Through more than seventy striking, full-color illustrations, Chicu's story opens a window into the life of these exotic birds whose very beauty leads to their imprisonment, birds whose unique qualities call out for understanding and care.
---
Awards & Recognition
Independent Publishers Bronze Medal
---